Latest News and Events
The SAMSI-FODAVA Workshop on Interactive Visualization and Analysis of Massive Data will be held on December 10-12, 2012.
The FODAVA Annual Meeting will immediately follow (Dec 12-13) the SAMSI/FODAVA joint workshop at the same location.
Posted:

September 05, 2012
Many of the modern data sets such as text and image data can be represented in high-dimensional vector spaces and have benefited from computational methods that utilize advanced techniques from num
Visual Analytics Library for learning and teaching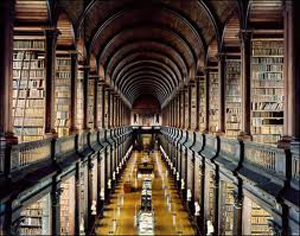 The Visual Analytics Digital Library is a great structured web resource for visual analytics. The motivation behind the site is to organize and consolidate useful materials to encourage education and research within the visual analytics field.
In addition to providing some of the latest research materials happening in visual analytics, the digital library provides even the most basic materials for those interested in learning more about visual analytics.
The VADL (Visual Analytics Digital Library) includes a collection of videos, recorded lectures supplemented with Powerpoint presentations, sample tests and other documents organized into their prototype taxonomy.
A quick overview of the general menu shows the following
Overview / Courses
Analytical Reasoning and Processes
Cognition, Perception and Social Processes
Data and Knowledge
Visualizing Data, Information and Knowledge
Production, Presentation and Dissemination
Human Concerns in Use of Technology for Visual Analytics
Software & Hardware for Visual Analytics Systems