Latest News and Events
The SAMSI-FODAVA Workshop on Interactive Visualization and Analysis of Massive Data will be held on December 10-12, 2012.
The FODAVA Annual Meeting will immediately follow (Dec 12-13) the SAMSI/FODAVA joint workshop at the same location.
Posted:

September 05, 2012
Many of the modern data sets such as text and image data can be represented in high-dimensional vector spaces and have benefited from computational methods that utilize advanced techniques from num
2010 NVAC Internship Opportunities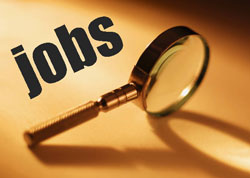 The National Visualization and Analytics Center is looking for university undergraduate, graduate, and post-graduate interns, as well as faculty fellows, to help develop the next generation of visual analytics scientists and engineers. Internships and Fellowships will last a minimum of 10 weeks and will take place at the Pacific Northwest National Laboratory (PNNL) facilities in Richland, Washington.  Interns and Fellows will work closely with NVAC R&D teams on basic and applied research projects.  Applications for 2010 are currently being accepted through February 14th.  More information can be found at http://nvac.pnl.gov/edu.stm or by contacting Carrie Almquist at carrie.almquist@pnl.gov.  Please encourage others to apply to this exciting opportunity.